Van 17 oktober tot 23 november 2014 organiseert de dienst Cultuur van de stad Oostende de expo Oostends Paviljoen 2014 in de Venetiaanse Gaanderijen.
Uit de 165 inschrijvingen maakte de internationale jury, onder leiding van Johan Westenburg, een selectie. Een tentoonstelling die de diversiteit van de kunstgemeenschap in Oostende in de kijker zet.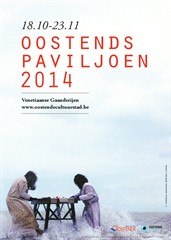 Praktisch:
van 18/10/14 tot 23/11/14 open
zo van 10:00 tot 17:00
do, vrij, za van 14:00 tot 17:00
Venetiaanse gaanderijen
Zeedijk, 8400 Oostende
Gratis toegang
www.oostendecultuurstad.be
cultuur.oostende.be
From October 17 to November 23, 2014, the department of culture of the city of Ostend organizes the expo Oostends Paviljoen 2014 in the Venetian Galleries.
The international jury, led by Johan West Burg, made a selection out of the 165 entries. An exhibition that puts the diversity of the arts community in Ostend in the spotlight.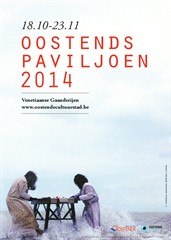 Practical:
from 18/10/14 to 23/11/14
Su from 10:00 to 17:00
Th, Fr, Sa from 14:00 to 17:00
Zeedijk, 8400 Oostende
Free entrance